Testimonials
Mike Higgins - Isaac Construction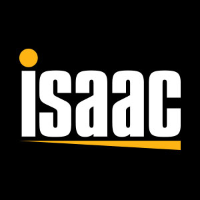 Based in Christchurch, Isaac Construction is an organisation which specialises in construction, roading, transport, quarrying and a range of other services. In 2012, to meet demands from the Christchurch rebuild, Isaac Construction built a new screening plant. As part of the development, a new settling pond was built to recycle wash water back into the plant.
When the settling pond needed cleaned out, Macdonald Excavating was awarded the contract. We decided to trial the use of a dragline to clean the fines from the settlement pond which is approximately 100m wide. Alister was then able to load the fines directly onto the back of the truck for it to be carted away.
Macdonald Excavating got in and completed the project to a high level and we have booked Alister and the dragline to complete the same work during this years' Christmas shutdown period. I would definitely recommend Alister to other businesses.
Mike Higgins
Industries Manager
Isaac Construction
www.isaac.co.nz
Russell Keen - Invercargill City Council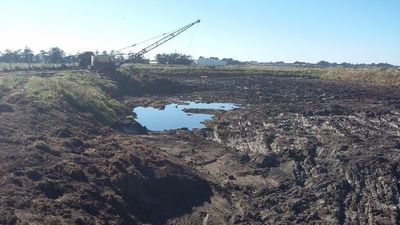 Invercargill City Council is responsible for essential water services including sewage disposal. When a tender was issued to remove 16,000m³ of digestive sludge from the Clifton WWTP sludge ponds, Macdonald Excavating submitted a proposal and was awarded the contract.
The work had previously been completed using hydraulic excavators and while I was nervous about using a dragline to begin with, Alister proved us wrong. Alister had competitive pricing, good work practices and considered all health and safety aspects of the project. Communication was friendly and clear and the work was completed within the 6 week timeframe.
I would definitely recommend Alister and Macdonald Excavating for other work of a similar nature and we wouldn't hesitate to use his services again.
Russell Keen
Three Waters Operations Manager
Invercargill City Council
icc.govt.nz
Mike Hyett - Environment Canterbury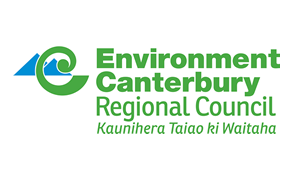 Environment Canterbury (ECan) is the regional council working with the people of Canterbury to manage the region's air, water and land. We are committed to the sustainable management of our environment while promoting the region's economic, social and cultural well-being.
ECan contracted Macdonald Excavating to remove silt build up from the Halswell River in Canterbury in Nov/Dec 2014 using their 30-RB dragline. This work was carried out to improve drainage, help maintain current water level and ensure that excess sediment does not make its way into Lake Ellesmere.
We were initially faced with the choice between a long-reach excavator or the dragline, and despite the dragline being slightly more expensive we found it did a much better job overall. The dragline had a greater reach and the ability to work around obstacles, such as pump sheds and specimen trees. The other important advantage is that steel rope and bucket are the only things that come into contact with the water, so there is minimal risk of oil or hydraulic fluid contaminating the water – making the dragline the environmentally-friendly option.
Mike Hyett
Environment Canterbury
www.ecan.govt.nz