Russell Keen - Invercargill City Council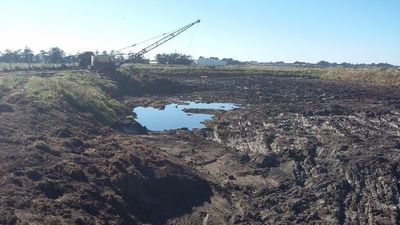 Invercargill City Council is responsible for essential water services including sewage disposal. When a tender was issued to remove 16,000m³ of digestive sludge from the Clifton WWTP sludge ponds, Macdonald Excavating submitted a proposal and was awarded the contract.
The work had previously been completed using hydraulic excavators and while I was nervous about using a dragline to begin with, Alister proved us wrong. Alister had competitive pricing, good work practices and considered all health and safety aspects of the project. Communication was friendly and clear and the work was completed within the 6 week timeframe.
I would definitely recommend Alister and Macdonald Excavating for other work of a similar nature and we wouldn't hesitate to use his services again.
Russell Keen
Three Waters Operations Manager
Invercargill City Council
icc.govt.nz