Mike Hyett - Environment Canterbury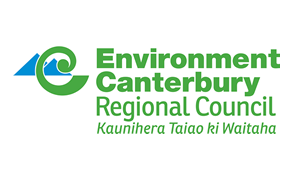 Environment Canterbury (ECan) is the regional council working with the people of Canterbury to manage the region's air, water and land. We are committed to the sustainable management of our environment while promoting the region's economic, social and cultural well-being.
ECan contracted Macdonald Excavating to remove silt build up from the Halswell River in Canterbury in Nov/Dec 2014 using their 30-RB dragline. This work was carried out to improve drainage, help maintain current water level and ensure that excess sediment does not make its way into Lake Ellesmere.
We were initially faced with the choice between a long-reach excavator or the dragline, and despite the dragline being slightly more expensive we found it did a much better job overall. The dragline had a greater reach and the ability to work around obstacles, such as pump sheds and specimen trees. The other important advantage is that steel rope and bucket are the only things that come into contact with the water, so there is minimal risk of oil or hydraulic fluid contaminating the water – making the dragline the environmentally-friendly option.
Mike Hyett
Environment Canterbury
www.ecan.govt.nz